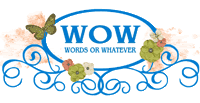 I am Designing for
WOW Chipboard
for 2013!!!!!!!!!!!!!!
I was lucky enough to be chosen for the DT by Suzanne and join these other amazng girls...
Sandra Staples
Monique Follett
Kerryn Fry
Sue Smith
Tess Pretty
Anita Rodway
Kim Kendall
Gini Williams (USA)
I am so excited about both oppotunities that have come my way recently and cant wait to get started!!!
3 Comments »